Guest Post by: Maya Jacques from thepinoleproject.com
My friend, Maya Jacquez's grandmother added Pinole to her slow-cooked oatmeal, called avena, to give it an extra boost! Her recipe inspired Pinole Chia Oatmeal. Packed with 10 grams fiber & loaded with plant protein and 2500+ omega-3's, it's the breakfast upgrade!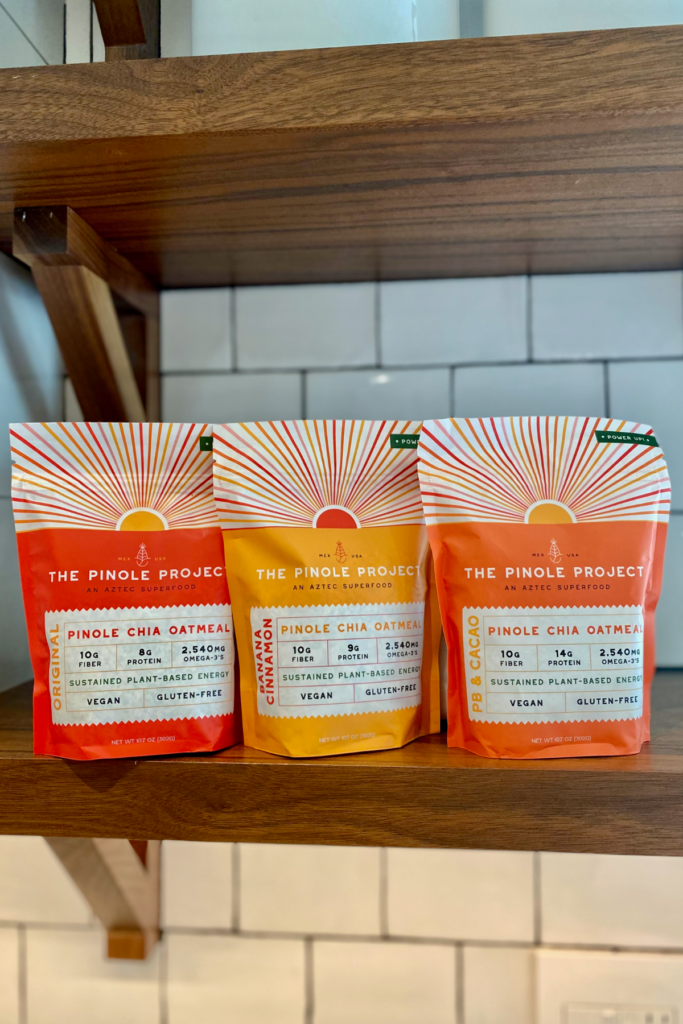 So Many Breakfast Options
There are endless happy breakfasts with Pinole Chia Oatmeal – cookies, pancakes, muffins, baked oats, overnight oats, and more.
Pinole Chia Oatmeal Cookies
We're drooling over these Date & Pecan Breakfast Cookies made by Abril of Taste of Mexicowith Pinole Chia Oatmeal! Healthy, delicious cookies…yes please!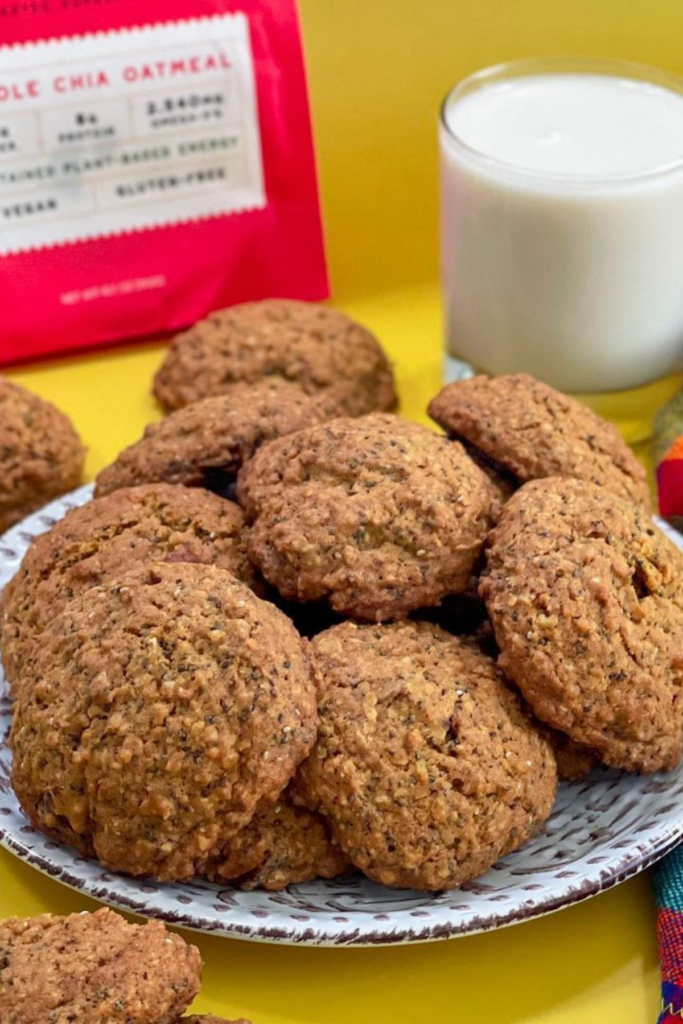 We love these cookies as a pre-workout meal 45 minutes before the gym!